---
Finished Needlepoint Key Fobs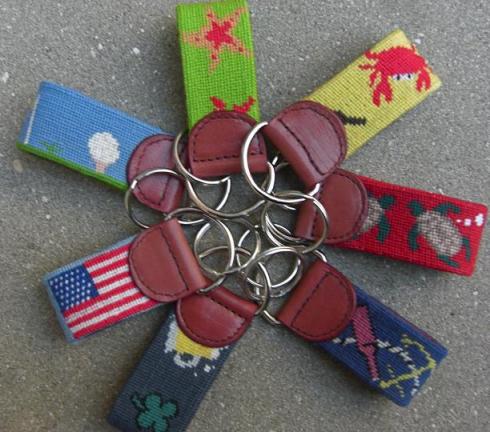 Our Finished Needlepoint Key Fobs are in. After many requests we're delivering what you asked for. These Key Fob accessories make sure you never lose those car keys again.
---
Finished Needlepoint Flops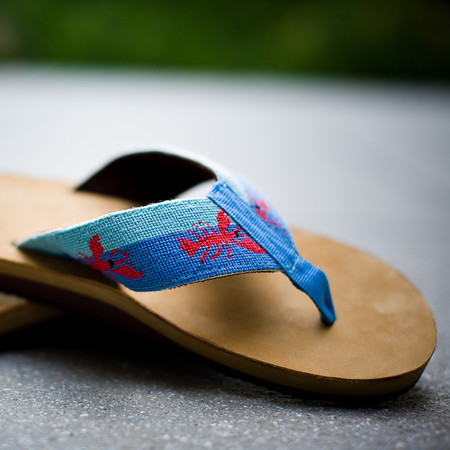 Think: Rainbow Sandals meet Needlepoint Belts .The flops are on the way - Launching in mid-April! Just in time for your trips to Nantucket, Charleston, & Hawaii. The sole of the sandal is just like your favorite pair of Rainbow sandals that you wear, well, just about everywhere. Combine that with the handwoven needlepoint strap and you have our Needlepoint Flop. We'll let you know as soon as they're ready for purchase through our web store.
---
Finished Needlepoint Belts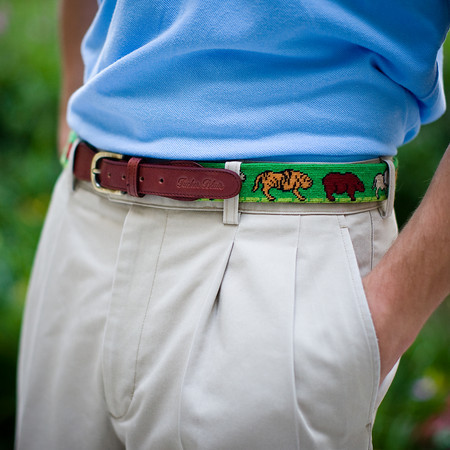 We have a bunch of new designs in production right now for Spring '09. From the Wharf Pub on the Vineyard to your favorite City Brunch spot there is no better time than Spring & Summer to rock a needlepoint belt.